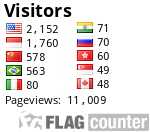 TRADING
DIVISION
In tight competition with the other, gaining best source for material is a must to give competitive offer. Beside support for internal requirement project, we are receive any order for material requirements. Your support by take order will make our connection to my source will be maintained, so we commit to give best price for your kindly trust.

Send your inquiry to email@pt-mkp.com or mkpsby@gmail.com for
best and quick respond. We will respond as soon as possible.
Contact Us | Copyright (C) 2007 www.pt-mkp.com, All Right Reserved